15+ ways to wear to suit dynamic lifestyles. We've got you covered for every mood.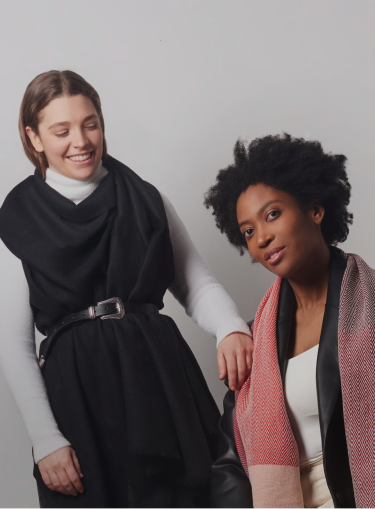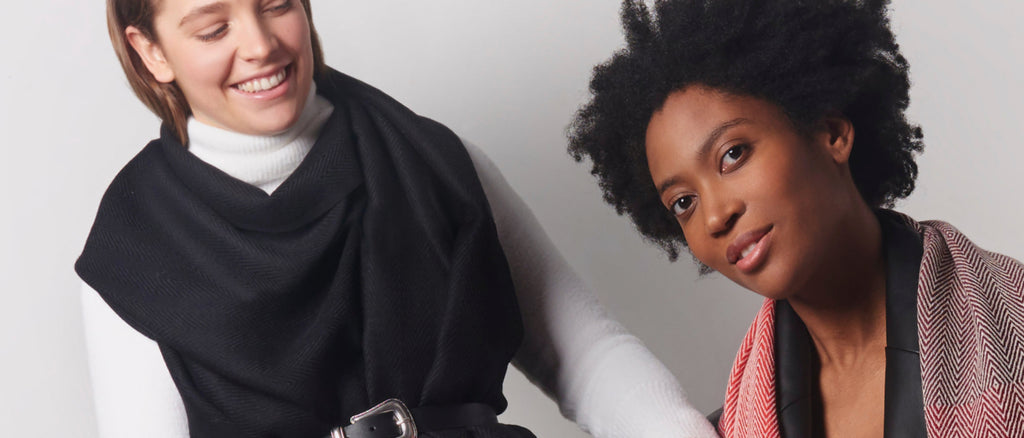 1/4
How to wear your cape
Simply wear it as a cape, wrap it around your shoulders, drape around the neck for classy, cosy looks, belt it up or be creative and create your own new look and style. One cape can be worn more than 15 different ways because looking sophisticated shouldn't be difficult. Our designer from Amsterdam brings you possibilities while maintaining holistic integrity.
how to flip
your cape
With just a 180 degree flip and a swish you can create 15 different looks. Style doesn't have to be limited. Wear it long and flowing, short and simple, tucked-in and cosy or as a full poncho cover-up. Wherever you're going - an evening out, commuting to work or snuggling up comfortably at home - it's your ideal and most trusted companion.
shop capes
As styled by others
and influencers
See how our tribe is exploring different ways of wearing and styling their Fifth Origins cape. Express yourself in more than 15 different ways with this timelessly designed cape infinity.
lulin topham
customer
switzerland
nandita pandya
customer
australia
ayse baykut
customer
luxembourg
@chloechante
influencer
netherlands
@mehralsgruenzeurg⁠
influencer
germany
@mumster_movement
influencer
netherlands
Expressing yourself through what you wear is a beautiful art form. And this cape is designed to give you the freedom to experiment. 100% Himalayan wool that envelops you in softness and warmth and is perfect for any season. The free-flowing design fits any body shape and with more than 20 different colours available to choose from, it offers options for every skin tone. Wear it short, tuck it in, drape it, even wear it as a dress: simply be who you want to be.